SD West Recap
Paul Roub, Product Manager
As we gear up for next week's TechEd Developers show (come see us in booth 1309), we're hoping to have at least as much fun as we did as SD West in March.
This was a great show for SourceGear for a number of reasons:
Jeremy owned the Guitar Hero competition
With a few exceptions. His record was something like 30 and 5. Although one of those 5 kept coming back to win again.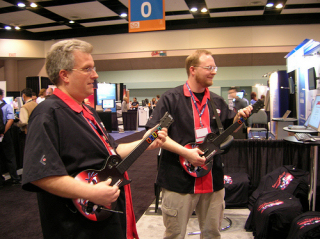 Some more details, and pictures of the winners, here
You do know we're doing this again at TechEd…
The guitar giveaway worked out perfectly
As promised, we gave away a custom Evil Mastermind guitar.
If I had to pick the winner, I think the family of guitar players — whose son did not yet have a guitar of his own — would be it. He has one now: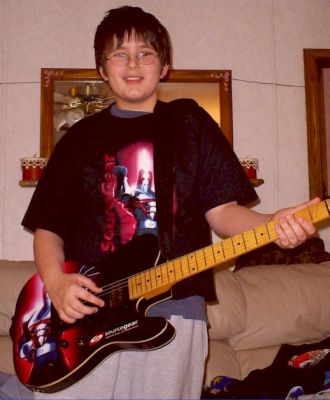 You know we're doing this again, too, right?
And most importantly…
We got to talk to a huge number of customers, potential customers, competitors and their customers, and so on.
And really, that's the whole point of our going to these shows. The guitars, games, giveaways — all of these are for the express purpose of getting people to come talk to us. About what they want, what they don't want, what we can do for them…
Several of those conversations have had direct, immediate impact on our plans for the next major Fortress and Vault releases. Which are being planned as I type — meaning that if you're coming to TechEd, it's not too late to come bend my ear about what we can do to make Fortress that much better for you.